Sri Lanka Insurance Introduces new insurance policy for Three Sinha roller doors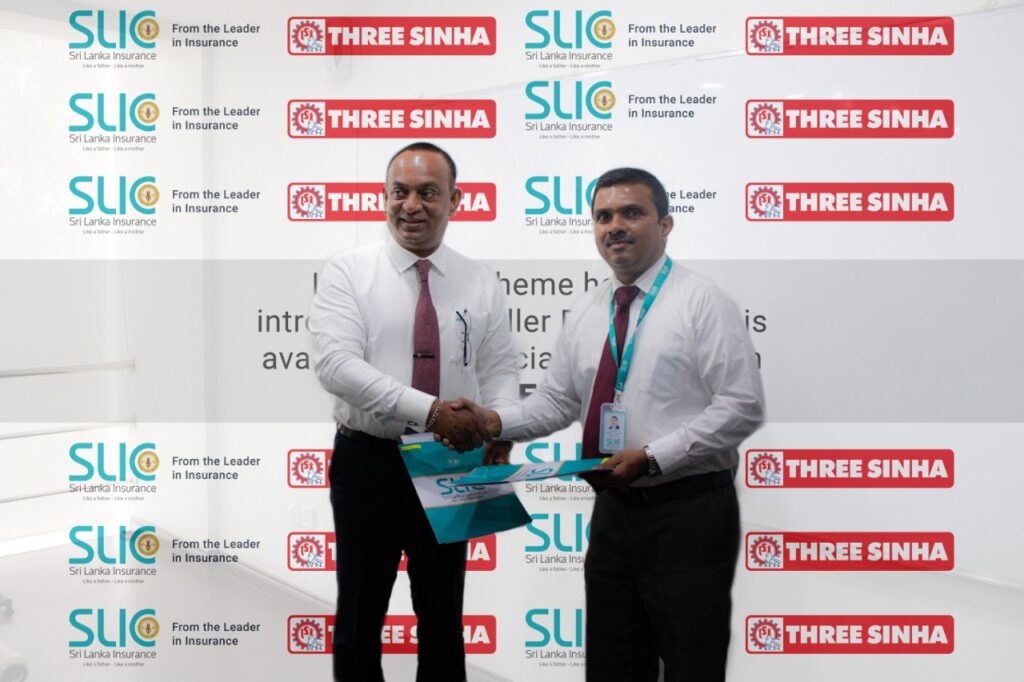 Three Sinha Industries (Pvt) Ltd, one of Sri Lanka's leading companies in the field of construction partnering with the Sri Lanka Insurance Corporation has launched for the first time in Sri Lanka an insurance coverage for its clients purchasing roller doors. The relevant agreement between the two organisations was signed recently by Manjula Ariyakumara, the Managing Director of Three Sinha Industries (Pvt) Ltd and Priyantha Perera, the Chief Officer (General Insurance) of Sri Lanka Insurance. This insurance policy provided by Sri Lanka's largest insurance company in association with Sri Lanka's leading manufacturer of roller doors provides a cover to customers in the event of various damages to roller doors purchased from the company.
Customers who purchase Three Sinha roller doors can avail of this unique insurance coverage along with a number of benefits by paying a nominal fee annually. Accordingly, damages caused by accidents, wind, floods and fires to the roller doors will be compensated in accordance with the terms of the agreement. "We always strive to provide the best service possible to our customers. Therefore this insurance policy is aimed at minimising possible risks to consumers." Mr. Manjula Ariyakumara said. Mr. Priyantha Perera opined that the first-ever insurance of the kind introduced by Sri Lankan Insurance to customers of Three Sinha Industries (Pvt) Ltd will undoubtedly be a unique experience to them. Among the many products manufactured by Three Sinha Industries (Pvt) Ltd are roller doors, roller shutters, sectional overhead doors, window shutters, fire-resistant doors, aluminium fabrications, sensor doors, stainless steel, steel railings and stairways, polycarbonate canopies, stainless steel pantry cupboards, steel bleedings, automatic barriers, motorized sliding and swing gates as well as all forms of steel constructions.