Three Sinha
Solar PV Systems
Every hour, enough photons impact our planet to theoretically satisfy global energy needs for an entire year. Solar technology is improving and costs are dropping rapidly, though, so our ability to harness the sun's abundance of energy is on the rise. In fact, a report from the International Energy Agency indicates that solar energy could become the largest global source of electricity by 2050. In the coming years, we will all be enjoying the benefits of solar-generated electricity in one way or another.
When sunlight hits solar cells, electrons are shaken free and move around. Electrons are the negatively charged particles that sit around the nucleus of an atom (the nucleus consists of protons and neutrons). An electric current is simply the movement or flow of electrons in the same direction. A bolt of lightning, for example, is a sudden surge of electrons across a build-up of charge within clouds, or between clouds and the ground.
If you place a group of these PV cells together in a panel, and install a number of panels side by side, you can create a flow of electrons and DC electricity. The electricity used in households, however, is AC 240 volts. Therefore a box called a solar inverter – usually no bigger than your average shopping basket – is used to convert the DC electricity to AC so it can be used immediately by occupants and the electricity grid.
In Sri Lanka, the Solar Grid Connected system is categorized into the following three concepts.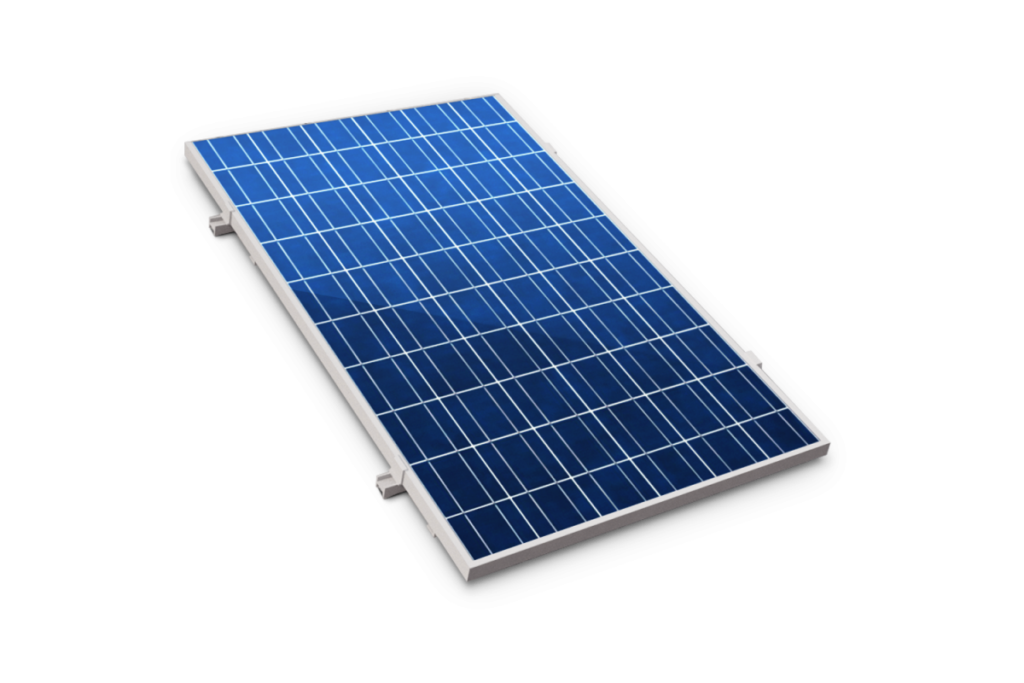 The solar array consists of PV modules which convert sunlight into electric energy. Stand-Alone PV systems are designed to operate independent from the electric utility grid, and are generally designed and sized to supply certain DC and/or AC electrical loads. Stand-alone systems may be powered by a PV array only or may use utility power as a backup power source.

JA Solar was founded in 2005. The company's business ranges from silicon wafers, cells and modules to complete photovoltaic power systems, and its products are sold to 135 countries and regions. On the strength of its continuous technological innovation, sound financial condition, well-established global sales and customer service network, JA Solar has been highly recognized by authoritative associations in the industry as a leading global manufacturer of high-performance PV pr

Canadian Solar Inc. is a company that manufactures solar photovoltaic modules, founded in 2001 in, you would have never guessed, Ontario, Canada. It is widely regarded as one of the top 3 largest solar manufacturers in the world, having subsidiaries in over 24 countries on all 6 continents. They have been listed by Bloomberg New Energy Finance as the number 1 module manufacturer in 2018 and named among the best developers of global utility-scale solar projects the year prior. In fact, the company is also involved in large scale solar projects, both in North and South America, Europe, and the Pacific area

LONGi Solar was founded in February 2000 as Xi'an LONGi Silicon Materials Corporation. The company's initial focus was on the development and production of single crystal (mono) silicon wafers that are used in many of major solar panels. LONGi was the only Solar Panel manufacturer to be named AAA-rated by the PV ModuleTech Bankability Ratings in the Q3 2020 rankings. LONGi's production capacity for wafers and modules keeps the first position in the world, it had reached 105GW and 60GW respectively by the end of 2021. In September 2022, LONGi announced that they had broken the new world record of conversion efficiency of 26.12% for its p-type silicon heterojunction (HJT) cell
LONGi recently announced the next generation Hi-MO N panel which uses the N-type (TOPCon) cells built on a proprietary high-performance cell technology to achieve up to 22.3% efficiency and generate up to 570W. Many premium manufacturers, such as LG, REC and SunPower, have used cells based on N-type wafers for many years but now LONGi, along with several other Chinese producers such as Jinko Solar, are developing and refining new N-type structures and are set to significantly ramp up production of these more efficient cells to drive down costs.
Besides providing miscellaneous solar power solutions for private clients and residential buildings, we also help commercial businesses, as well as government institutions in switching to solar power.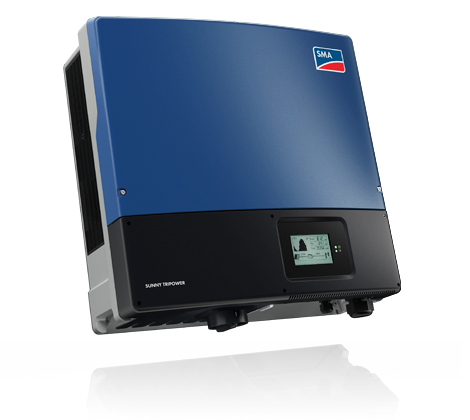 As a leading global specialist in photovoltaic system technology, SMA is setting the standards today for the decentralized, digital and renewable energy supply of tomorrow. More than 3,000 SMA employees in 18 countries have devoted themselves to this task. Our innovative solutions for every type of photovoltaic application offer people and companies worldwide greater independence in meeting their energy needs. In collaboration with our partners and customers, we are helping people transition to a self-sufficient, decentralized and renewable energy supply.

 Sungrow is a more than $1.5 billion company. As a key high-tech enterprise in China, Sungrow specializes in R&D, production, sales, and service of new energy power supply devices for solar energy, wind energy, energy storage, new energy automotive drive systems, floating and land-based PV power plants. Our objective is always to provide clean power for all, today, tomorrow and beyond.

Established in 2005, Ginlong Technologies (Stock Code: 300763.SZ) is one of most experienced and largest manufacturers of solar inverters. Ginlong's cost-effective solutions for residential, commercial, andutility-scale users deliver value at every level of the solar supply chain, engaging both homeowners and businesses, as well as power producers and renewable energy investors across the globe. Presented under the Solis brand, the company's solar inverter product line uses innovative string technology to deliver first-class reliability, validated under the most stringent international certifications.
DC SPD, AC SPD / DC Disconnection Switch

Since its inception, Suntree has started the prelude of building its own brand. After 10 years of experience, Suntree has won as many as 40 patents, including 10 invention patents. During this period, Suntree not only acquired Shenzhen Litto New Energy Co.,Ltd, entered into Grid inverter market, but also was rated as state-level high-tech enterprises and technology research and development centers, and has become the State Grid designated suppliers.

Hager Group is a leading supplier of solutions and services for electrical installations in residential, commercial and industrial buildings. Our range of solutions and services extends from energy distribution to cable management and from security systems to building automation

LAPP: This name stands for innovative connection solutions like no other. Our brand stands for quality, customer service and a deep understanding of the industries and applications in which our products are used. We are the world market leader, supplying everything from cable, connectors and accessories to fully integrated connection solutions. LAPP products are used in production machinery, industrial robots, public transport, food processing, alternative energy, charging systems for electric vehicles, oil drilling platforms and much more. 
Why Choose Three sinha Solar