Three Sinha
Solar PV Systems
Every hour, enough photons impact our planet to theoretically satisfy global energy needs for an entire year. Solar technology is improving and costs are dropping rapidly, though, so our ability to harness the sun's abundance of energy is on the rise. In fact, a report from the International Energy Agency indicates that solar energy could become the largest global source of electricity by 2050. In the coming years, we will all be enjoying the benefits of solar-generated electricity in one way or another.
When sunlight hits solar cells, electrons are shaken free and move around. Electrons are the negatively charged particles that sit around the nucleus of an atom (the nucleus consists of protons and neutrons). An electric current is simply the movement or flow of electrons in the same direction. A bolt of lightning, for example, is a sudden surge of electrons across a build-up of charge within clouds, or between clouds and the ground.
If you place a group of these PV cells together in a panel, and install a number of panels side by side, you can create a flow of electrons and DC electricity. The electricity used in households, however, is AC 240 volts. Therefore a box called a solar inverter – usually no bigger than your average shopping basket – is used to convert the DC electricity to AC so it can be used immediately by occupants and the electricity grid.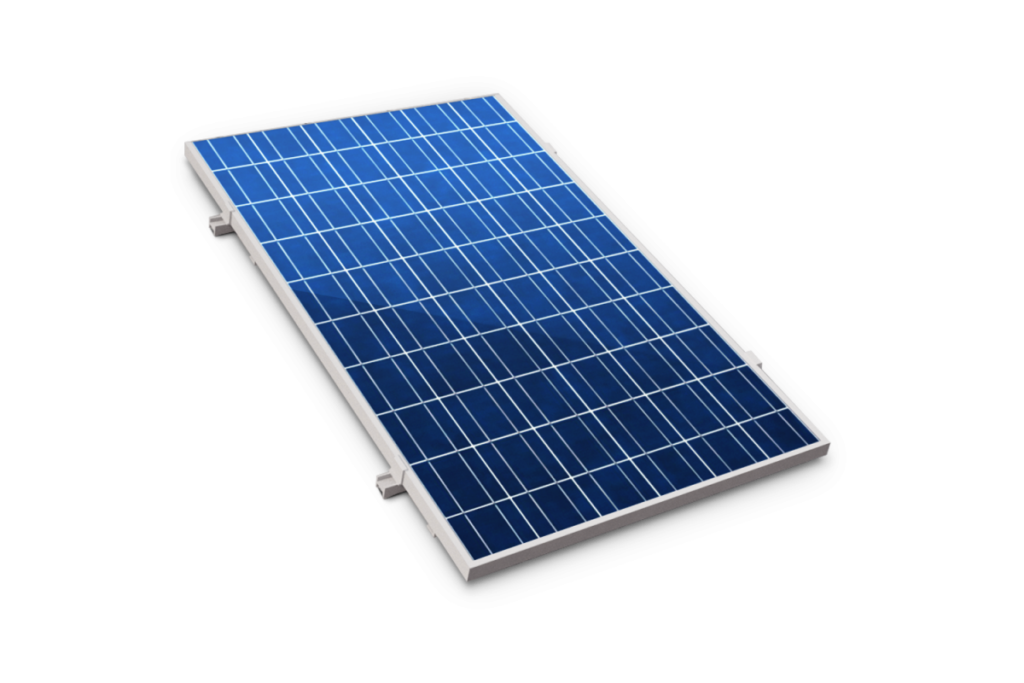 The solar array consists of PV modules which convert sunlight into electric energy. Stand-Alone PV systems are designed to operate independent from the electric utility grid, and are generally designed and sized to supply certain DC and/or AC electrical loads. Stand-alone systems may be powered by a PV array only or may use utility power as a backup power source.

Canadian Solar Inc. is a company that manufactures solar photovoltaic modules, founded in 2001 in, you would have never guessed, Ontario, Canada. It is widely regarded as one of the top 3 largest solar manufacturers in the world, having subsidiaries in over 24 countries on all 6 continents. They have been listed by Bloomberg New Energy Finance as the number 1 module manufacturer in 2018 and named among the best developers of global utility-scale solar projects the year prior. In fact, the company is also involved in large scale solar projects, both in North and South America, Europe, and the Pacific area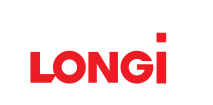 LONGi Solar was founded in February 2000 as Xi'an LONGi Silicon Materials Corporation. The company's initial focus was on the development and production of single crystal (mono) silicon wafers that are used in many of major solar panels. LONGi was the only Solar Panel manufacturer to be named AAA-rated by the PV ModuleTech Bankability Ratings in the Q3 2020 rankings. LONGi's production capacity for wafers and modules keeps the first position in the world, it had reached 105GW and 60GW respectively by the end of 2021. In September 2022, LONGi announced that they had broken the new world record of conversion efficiency of 26.12% for its p-type silicon heterojunction (HJT) cell
LONGi recently announced the next generation Hi-MO N panel which uses the N-type (TOPCon) cells built on a proprietary high-performance cell technology to achieve up to 22.3% efficiency and generate up to 570W. Many premium manufacturers, such as LG, REC and SunPower, have used cells based on N-type wafers for many years but now LONGi, along with several other Chinese producers such as Jinko Solar, are developing and refining new N-type structures and are set to significantly ramp up production of these more efficient cells to drive down costs.

JA Solar was founded in 2005. The company's business ranges from silicon wafers, cells and modules to complete photovoltaic power systems, and its products are sold to 135 countries and regions. On the strength of its continuous technological innovation, sound financial condition, well-established global sales and customer service network, JA Solar has been highly recognized by authoritative associations in the industry as a leading global manufacturer of high-performance PV pr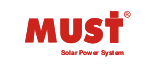 MUST ENERGY Established in Shenzhen, China in 1998. Which is a leading manufacturer of power protection products and service solutions, including Uninterruptible Power Supplies (UPS), Power Inverters, Solar Inverters, Charge Controllers, Batteries, and Automatic Voltage Regulators AVR).
MUST has established an enviable reputation based on passion, quality, innovation, reliability, and integrity for power protection technology, service excellence, complete customer satisfaction and confidence unmatched within the industry.
In the past years, with a strong R&D team, internal automation equipment design, manufacturing capability, and continuous quality improvement, MUST has a diverse customer base that includes financial services, telecommunication, IT, Agency, transport, government, power, oil, gas, water, education, medical, leisure, and manufacturing industries.

The MIPAQ (Modules Integrating Power, Application, and Quality) products enable highly efficient power inverter designs to be used in Uninterruptible Power Supply (UPS); industrial drives, such as compressors, pumps, and fans; solar power plants; and air conditioning systems. The modules are characterized by enhanced testing and are delivered as known-good systems.
The MIPAQ family is based on an innovative packaging concept and utilizes the advantages of the Infineon IGBT4 chips. These chips feature excellent electrical ruggedness, provide approximately 20 percent lower switching losses than IGBT3 and offer higher power cycling capability. All MIPAQ products feature an IGBT six-pack configuration. The MIPAQ family today includes three products. The modules "MIPAQ™ base" and "MIPAQ™ sense" offer significant board space savings. The family members differ in certain functionalities.
For example, the "MIPAQ base" module integrates shunts, while the "MIPAQ sense" module offers an additional current measurement feature that is fully digital with galvanically isolated output signals, and the "MIPAQ serve" module includes adapted driver electronics.

With a vision to build a green and sustainable future, a group of pioneers in the global PV industry headed by David Ding came together in 2011 and founded Growatt. The passion to enable everyone to benefit from sustainable energy inspires deep devotion in Team Growatt, who work relentlessly to deliver high-quality products and services to global customers.
Within a decade's time, Growatt quickly grows to become a leading global distributed energy solution provider. Today, Growatt is already the global No.1 residential inverter supplier and also the largest user-side energy storage inverter supplier in the world. Yet, the passion we share with our global partners to create a better world continues to take us forward.

JYC Battery Manufacturer Co., Ltd is a professional and leading manufacturer of lead-acid batteries with 22 years of experience.
JYC has production bases in both China and Malaysia. Totaling 200,000 square meters of workshops and 1500 highly-skilled employees. JYC produces all series of lead-acid batteries, including the general series, deep cycle series, gel series, high rate series, OPzV and OPzS series, start-stop AGM/EFB car series, and more.

Exide has been one of India's most reliable brands for more than seven decades, enjoying an unrivaled reputation and recall. Our constant emphasis on innovation, extensive geographic footprint, strong relationship with marquee clients, and steady technology upgrades with global business partners have made us a distinct frontrunner in the lead-acid storage batteries space for automotive and industrial applications.

MUST wall mounted Lithium battery (LiFePO₄ battery) solutions are highly integrated, deep cycle backup power solutions for your solar home energy storage system. With rich experience and advanced techniques, the product has the features of the fashionable design, high energy, high power density, long service life, and easiness of installation and expansion.
Why Choose Three sinha Solar